The gaps between the bathroom tiles suddenly become wavy, the lines on a page in the newspaper, or in a book, also no longer appear straight but wavy. When looking at door or window frames, they also appear to be bulging. These are phenomena which the lay person often cannot explain and which understandably become unsettling, and will definitely be accompanied by fear of the unknown.
If the distorted vision is also accompanied by cloudiness, restricted vision and/or colours appearing less bright, the concern will understandingly be even greater.
Distorted vision involves a change in the centre of the retina. This is the point of sharpest vision, the macula.
At any rate, an appointment should be arranged with an eye specialist. The symptoms should ideally be described over the phone beforehand. This will ensure that the receptionist understands that an urgent appointment is needed so that valuable time for targeted treatment is not lost.
If an urgent appointment is not available, then the patient should request one at another practice.
The causes of distorted vision are varied. A range of investigations allows the doctor to precisely identify the trigger for the symptoms.
Where there is distorted vision, treatment starts with an eye examination.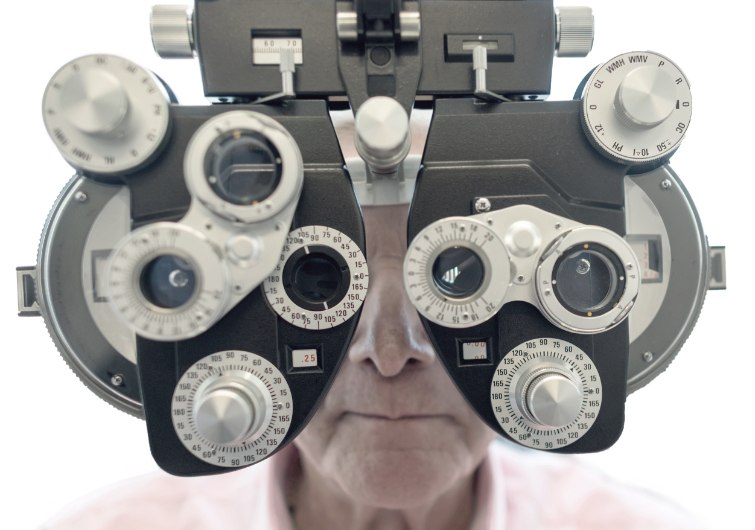 Ursachen für verzerrtes Sehen
Just 2 capsules, once a day, look after your eyesight.