AMD treatment with PROMACULA®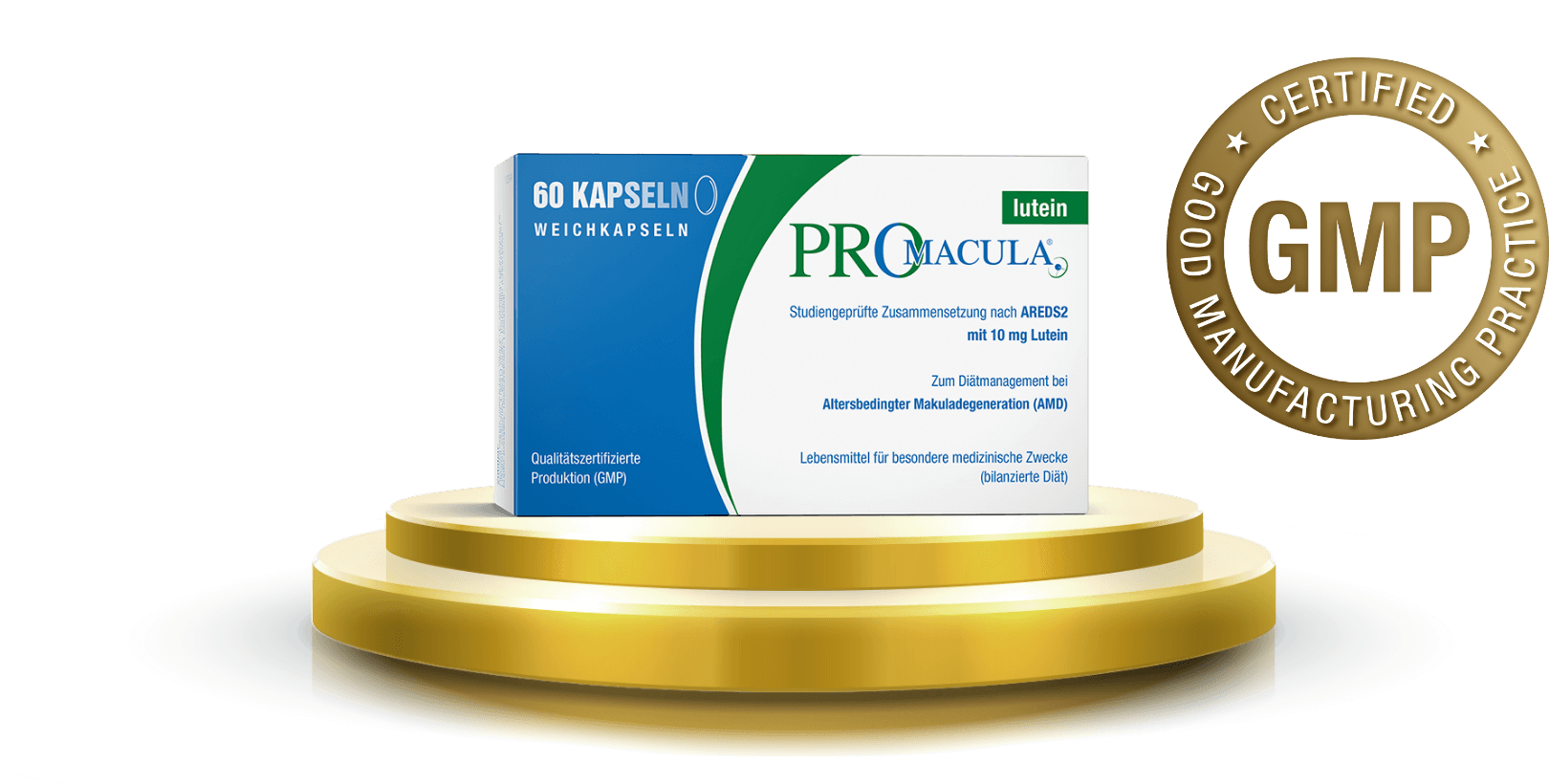 PROMACULA® is the gold standard for treating AMD.
The formulation fully conforms to the AREDS2 study. PROMACULA® premium products from Lenus Pharma are manufactured in accordance with the pharmaceutical standard (pharmaceutical GMP). This ensures continuous checks from the raw materials up to the finished product and maximum safety for all patients.
"The AREDS2-compliant combination of high-dose vitamin C, vitamin E and zinc, concerns a treatment which cannot be replaced through dietary means. PROMACULA® lutein offers an AMD treatment which has the precise composition of the AREDS-2 formulation and thus corresponds with the latest scientific knowledge."
(Professor Dr. Stur)
How does PROMACULA® work and what successes have there been with this treatment?
Provided that PROMACULA® is taken regularly, according to the results of clinical studies, it can slow down the advancement of AMD, age-related macular degeneration.
Because PROMACULA® is fully compliant with the AREDS2 formulation, it meets the criteria for evidence-based AMD treatment.
All ingredients and dosages comply with the experience and positive results of many years of research.
The four PROMACULA® preparations are individually tailored to patient needs.
100% AREDS2. Tailor-made.
---
---
---
Studies substantiate: Only AREDS2 compliant preparations can slow down AMD when taken regularly.
Further treatment options
Minimise the risk of AMD progressing. Taking PROMACULA® early on protects your eyesight.
Just 2 capsules, once a day, look after your eyesight.