PROMACULA® max!
Your product for treating AMD and diabetic retinopathy as well as for swallowing difficulties.
According to the results of clinical studies, taking PROMACULA® max! on a regular basis can slow down the progression of AMD (age-related macular degeneration).
Also for patients with difficulties swallowing, PROMACULA® max! is a suitable product, as the capsules can be opened for taking. The contents (powder) can be taken with some yoghurt on a spoon.
PROMACULA® offers an evidence-based AMD treatment
Formulation of PROMACULA® max! was determined in accordance with the AREDS2 formula, thus complying with the criterion for evidence-based AMD treatment. The ingredients, as well as the dosage, have been carefully selected in accordance with extensive studies based on years of research.
PROMACULA® represents premium quality
The products from Lenus Pharma are manufactured in accordance with the pharmaceutical standard (pharmaceutical GMP). This sets the highest quality standards, starting from the selection of raw materials through to the finished product.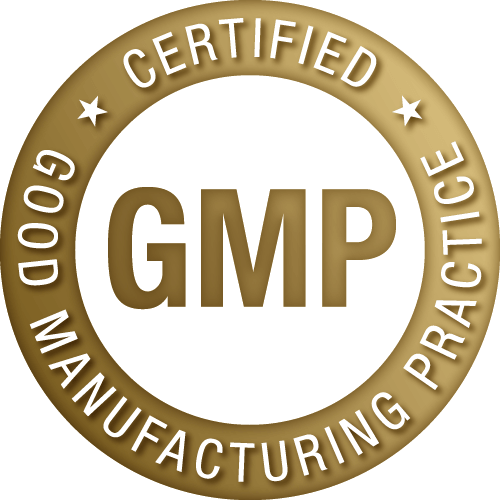 PROMACULA® max! has been developed for patients with AMD and diabetic retinopathy.
The additionally added folic acid and antioxidants optimally support the eye's protective systems and is also suitable for diabetics.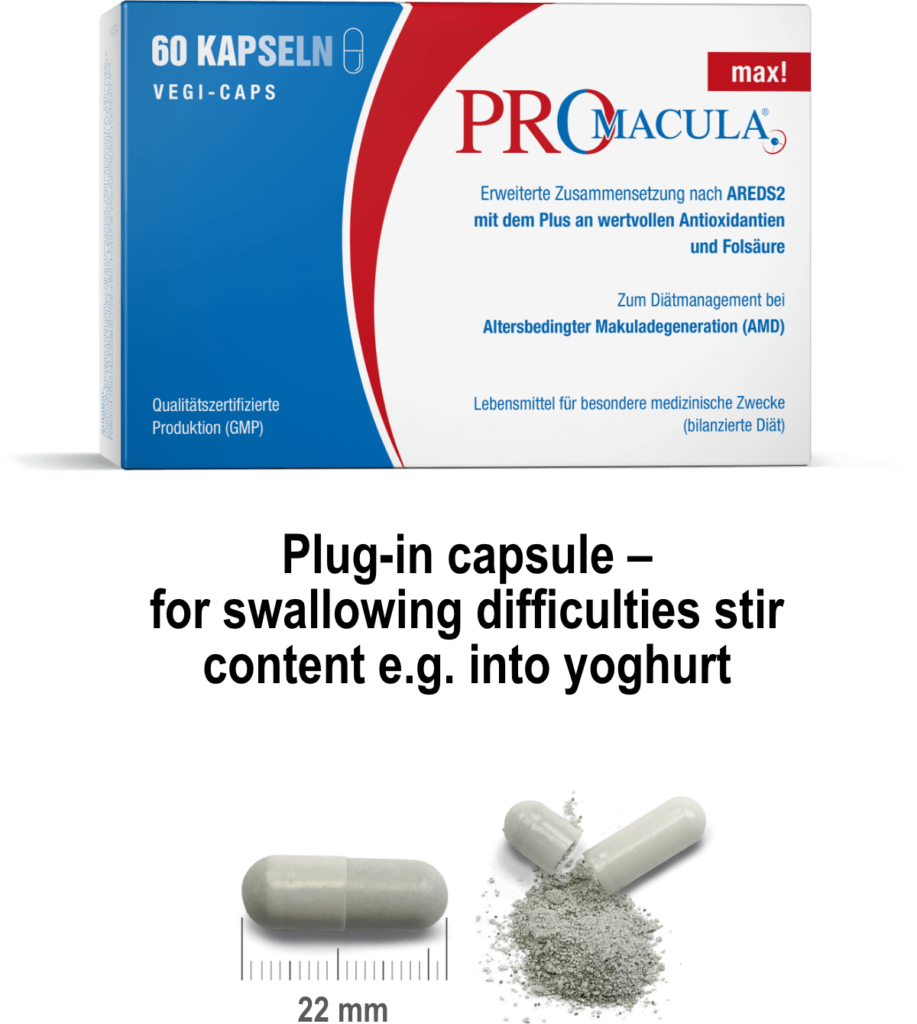 AREDS2 recommendation
100% AREDS2

Vitamin C

500 mg

Vitamin E

400 I.U.

Zinc

25/80 mg

Copper

2 mg

Lutein

10 mg

Zeaxanthin

2 mg

Alpha lipoic acid

10 mg

Citrus bioflavonoids

90 mg

Ginkgo Biloba Extrakt

20 mg

Anthocyanidins

10 mg

Folic acid

800 µg

Pantothenic acid

16 mg

*I.U. = International units
Just 2 capsules, once a day, look after your eyesight.